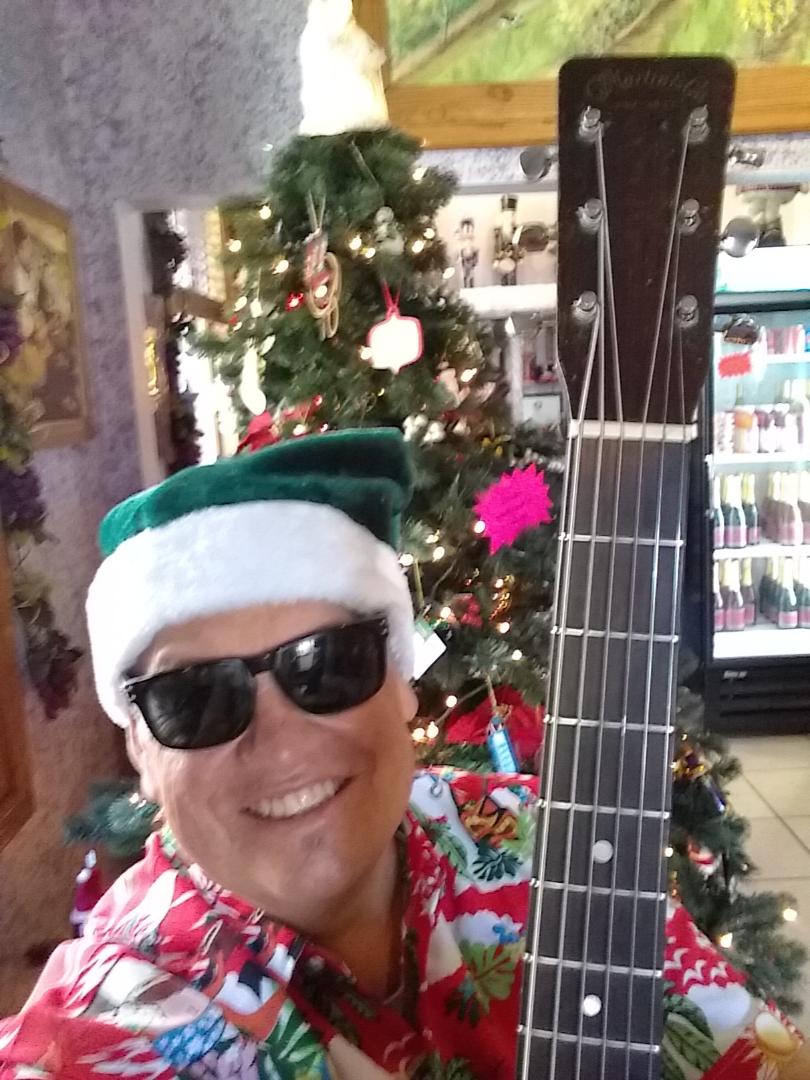 Welcome….
'Tis the Season….. played my 2nd Holiday gig last Saturday. The 1st was in November at a Private Party.
Many years ago it was a rough time getting gigs at clubs and bars in the month of December. I did an Annual Charity Christmas show in Philly called "Walkin' in my Winter Underwear". I think we did 6 or 7 years of great fun shows with My Only Friend, Scott Tattar. Then I decided that I would learn to play Holiday Fingerstyle tunes on the guitar like John Fahey. Got quite a few gigs that way. Then I learned all the other Holiday/Christmas/ Winter songs I could. Playing as much as I can every time December rolls around.
Saturday December 16th will be THE BEST HOLIDAY EVENT EVER! Gathering up 20 friends to celebrate the Holiday with a Charity Concert and Sing-A-Long at the Lighthouse Center.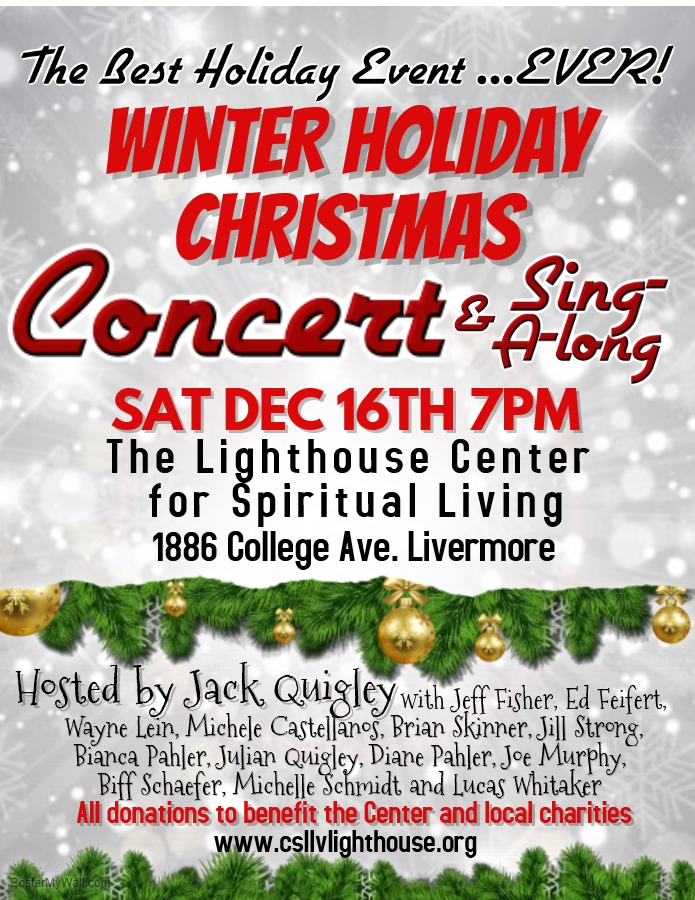 The following weekend back to back Friday and Saturday Holiday shows at Swirl and the Cellar Door.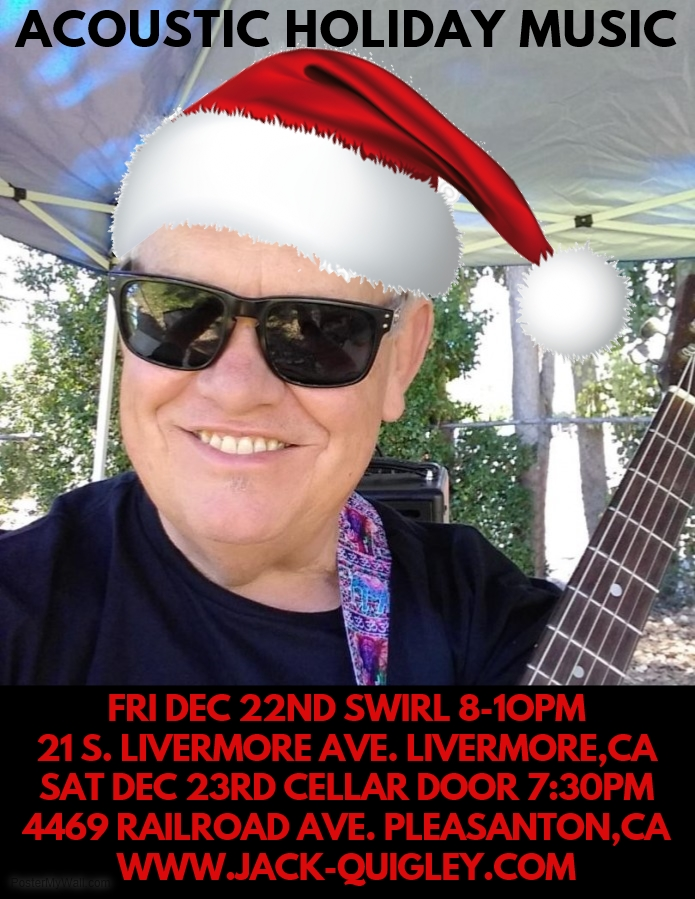 Wrapping up the year at the Singing Wine Maker on the 30th.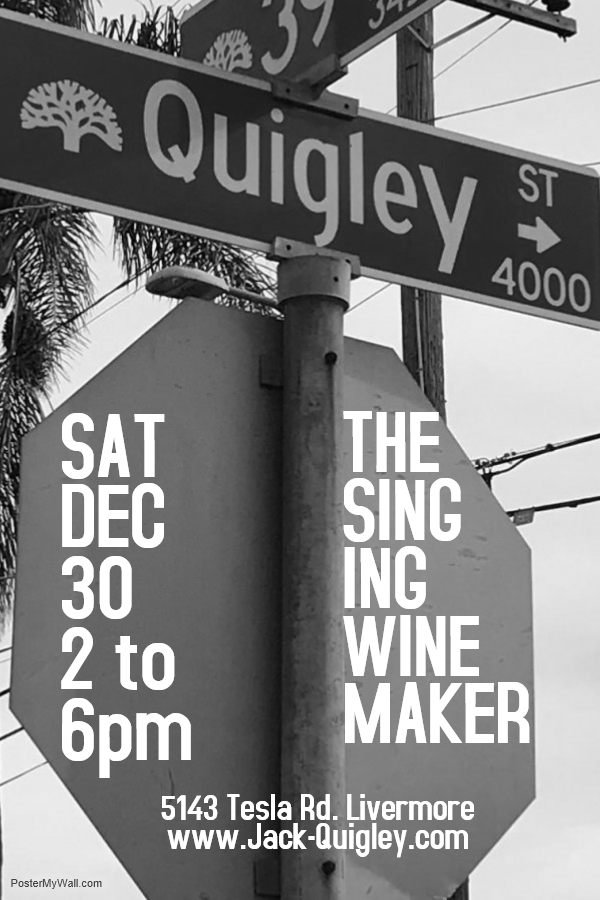 Thanks for al of your support this past year and I Ho-Ho-Hope to see ya this month. Fa la la la la….
Peace and Harmony – Jack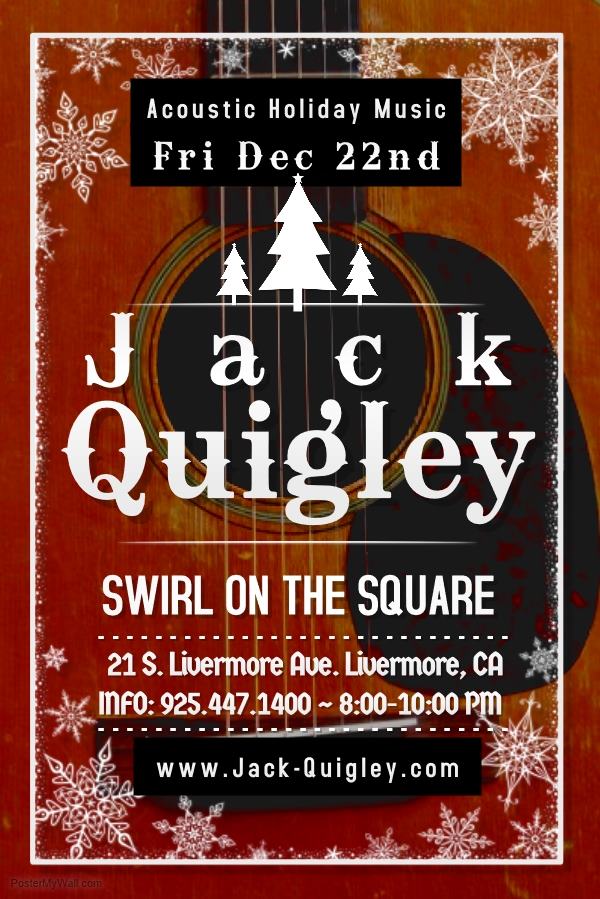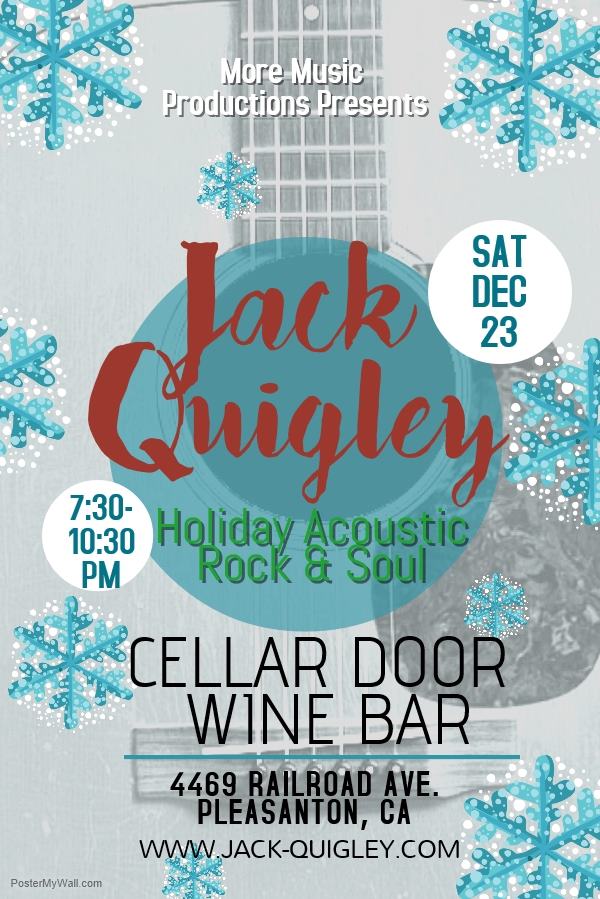 Contact Jack Quigley:
jackquigley52@yahoo.com
(925) 719-7246